Restaurant Partners
KCM has launched it's own VIP card. The "KCM VIP CARD"-Our company is constantly promoting and marketing the KCM VIP CARD and our goal is to bring more clients to Boracay with this connection we made partnerships with different restaurants in the Island that offer excellent food eating experiences that our valued guests and customers can enjoy. The agreements that was made by our company to the selected restaurants is to provide discounts and value to our clients/guests when they eat.
Lists of Restaurants:
 Caruso Restorante Itallano - 

offers specialty dishes like the flavorful wood-fired pizza and a variety of authentic Italian cuisines made only from the finest and freshest ingredients straight from Italy. Guests are encouraged to pair these mouthwatering dishes with the perfect wine from the restaurant's extensive collection of Italian wines to complete the dining experience. 

Caffé Caruso's selection of fine coffee and confections makes a perfect pair to the delectable Italian cuisines offered at Caruso Ristorante Italiano. A great variety of classic desserts and Italian cappuccinos and espressos blended and roasted to perfection ensures an authentic and complete Italian, island experience. 
Tilapia n Chip

 - 

Located next to Crafts department store, just a few doors down. Is an international standard restaurant, that you will feel comfortable and relaxed, the food and service as well atmosphere are of the highest standards. 100% satisfaction.
 

Obama Grill

- 

Great food and wine selections in a very affordable price plus the great place to hang out.

Grab a bottle of beer or choose from our wide variety of cocktails,

listen to the 80's music and bring back the memories

and watch the amazing sunset .
 

Maya's

-

 

Set in modern Filipino Al Fresco dining, Mayas boasts of a tantalizing array of mouthwatering dishes perfect with rice and flattened Mexican floured breads. 

Each dish is touched by Chef Jun's expression of sophistication blended into old-aged Mexican and Filipino traditions. 

And in celebration of Boracay's stunning sunset, have a liberating serving of mojitos and margaritas on Jony's beach front patio where you can embrace Mother Nature's blazing glory. 

Of course, topping off the list of refreshing beverages are Jony's 

fresh fruit shakes

 – the first ever shaker on the island. 

Enjoy all of these and more as you lounge on the fine white sands at Jony's beach front.
Thai Basil-

T

hai Basil shares the wealth of traditional Thai cuisine to the multi-cultural populace of Boracay Island.

An ethereally sumptuous feast at Thai Basil comprises of a sour tasting appetizer, main courses that awaken all taste buds, plain white Jasmine rice, beverages infused with fruit, herb and spices, and a heavenly dessert of sticky rice. Such that a refreshing drink of Pineapple Basil Pleasure with a hint of mint or a creamy combination of Kiwi Ginger Booster should keep the appetite content while the artful process of Thai cooking commences.

It holds a precious venue for romantic couples, families and groups of friends who enjoy sharing a flavorful set of meal with one another – in the Thai way. Dine at Thai Basil anytime from 11:00 am to 11:00 pm. It is located near Budget Mart and Zest Air in D'Mall.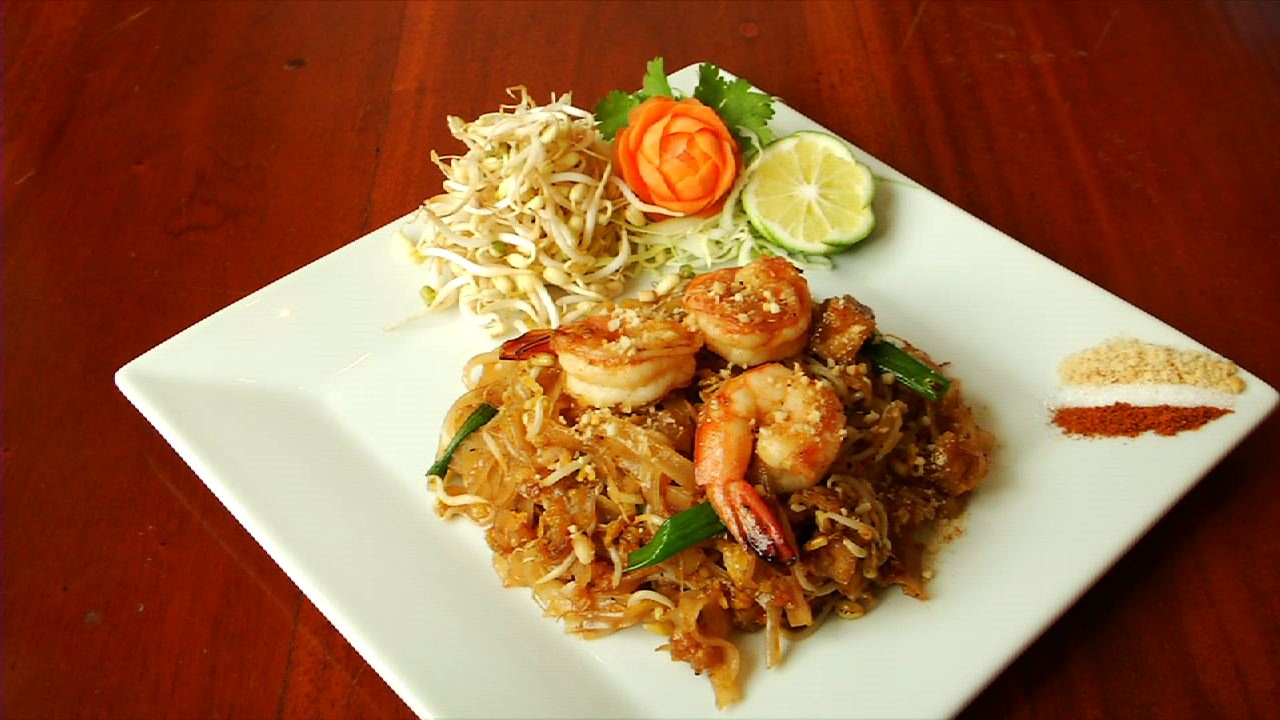 Gerry's Grill - 

offers a menu packed with scrumptious food ranging from Grilled Seafood, Filipino and Asian favorites and tastefully prepared beermates and Pica-Pica. For a full meal with the family or for a night out with friends, Gerry's Grill offers the perfect place with the perfect menu to fit any occasion at a reasonable budget. 

Among our best sellers are Inihaw na Pusit (Grilled Calamares), Crispy Pata, Pork Sisig, Beef Kare-Kare, Nilagang Bulalo, Beef Kaldereta, Inihaw na Manok (Grilled Chicken) and a whole lot more.
Aria-

a modern and contemporary Italian restaurant that has a menu inspired by the coastal regions of the Mediterranean. It elevated the standards of restaurant designs both in Boracay and Manila with its characteristic stylishly modern, yet tropical, interiors and cozy ambiance.

 

ARIA's menu features a wide array of fresh seafood dishes, tasty appetizers and salads, sumptuous homemade pastas, their best-selling wood fire oven-baked pizzas and a smattering of meats and fowl.   Buon appetito!  
 Hama Japanese Cuisine-

known for its quality food, tranquil ambiance and good service.Hama Japanese Cuisine 

is located at the beachfront of D'Mall, at Boracay Island. The restaurant boasts of a wide Japanese menu selection: an appetizing array of sushi and sashimi, fresh seafood and meat dishes, flavorful noodles, tempura dishes, healthy salads and grilled yakitori.




Cafe del sol- 

you will find an array of coffee favorites from authentic Italian espressos and cappuccinos to café lattes and ice-blended frappes, as well as delectable cakes and pastries, tasty paninis and scrumptious breakfast.  Cafe del Sol Bpracay is located across Aria Cucina Italiana, at the beachfront of D'Mall, Boracay Island in the province of Malay, Aklan. Offering a varied selection of coffee, cakes, sandwiches and breakfast meals--it is the first modern, full-service coffee shop on the island.
Aria Gelato Italian Icecream-

 

for a complete the authentic Italian cuisine by Aria Cucina Italiana. It is the first gelaterie 

on the island of Boracay. The traditional way of creating this much-loved dessert was studied and repeatedly practiced by Aria Gelato's makers. Freshly-made gelato is transferred to vaschettas 

using paddles—the same method that is applied in Rimini, Italy. The result is a yummy artisanal dessert.
Lemon Cafe- 

Their philosophy is to serve food that makes you feel good and happy as thou you have treated yourself to something special. May it be a hearty breakfast, a healthy salad or a decadent dessert. They pride themselves on our fresh, healthy, delicious food prepared from the heart.

 Dinner brings Lemon Café's own take on international comfort food, at its best. Their beverage selection is styled to complement and refresh, the normal shakes with an extra twist like a watermelon ginger, as well as a well priced wine list of new world and old world wines. Their homemade cakes, pies, cookies, and pastries, which are all baked from scratch on site, have become famous all over the Philippines.

We love Lemon Café…..and hope you will love it too.
Shakey's Boracay- If you are looking for pizza in Boracay, Shakey's Pizza has a restaurant centrally located on the island's main beachwalk. Whether it's pizza, pasta, or chicken customers familiar with their Italian style cuisine have a familiar place to dine in when they are near Boracay's Boat Station 2.
Pamana -

We

 present to you this timeless collection of dishes that has been handed down from generation to generation. A treasure selection of heirloom recipes that has brought my family and other families together, form joyful and loving memories in the dining table.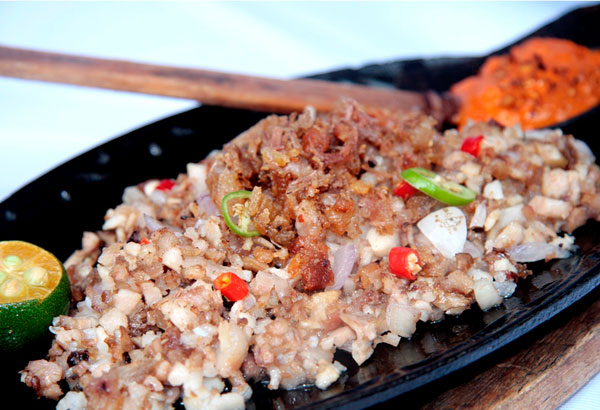 I LUV BACKYARD BBQ- 

Ready to serve you chicken, pork, beef and seafood grilled dishes, I 

♥

 

Backyard BBQ is located at the D Mall, Station 2 of Boracay. A few steps away from the White Beach, one can indulge to their sumptuous offerings that will surely fill in your hungry tummy

. 



 HAWAIIAN Bar-BQue- 

A tropical eatery serving the most tender baby back ribs that makes a trip to Boracay worth taking. 
CYMA Boracay - We set out to create a truly great Greek Restaurant in the Philippines. So, we travelled throughout Greece and the Mediterranean to search the old country for food and wine. We found plenty!We discover that the Greek Experience is more than just wonderful recipes and ingredients. It engages the coming together of people over food.It is in this Spirit that we invite you to relax and enjoy one of the world's healthiest cuisines and savor 3,500 years of Greek cultivation. Try our Mezedes and some of the best seafood this side of the Aegean. At Cyma, it's about bringing people together for a "flourishing" experience that starts with great food then goes beyond by nurturing the soul and the spirit.   
 Ole Spanish Tapas Bar and Restaurant - serves delicious imported Filet Mignon Steaks and scrumptious Seafood including lobsters, crabs, shrimp, prawns, mussels, clam, etc. Favorite includes Mexican Fajitas, Cuban Palomilla Steak with Black Beans, and Ole most famous dish of all, Spanish Paella. Ole has eight different varieties of Paella and it can be served for two, four or six persons. In addition there are Soups, Salads, Pastas and Tortillas. Delectable Chicken & Fish Dinners complement the already very varied menu.